Fully fledged in seconds
Privacy. Comfort. Convenience. That familiar feeling of home. Unfold a complete bathroom in seconds on your next camping trip.
Designed from the ground up. It's a beauty.
Which type of ENSUITE is right for you?
ENSUITE Mounted

Permanently mounted
Free shipping above $99
Your Joolca order comes with free domestic shipping. If you need to return your item it won't cost you a thing, either! We'll provide you with a return shipping label.
30 day trial at home
Your Joolca order comes with a 30-day trial. Use your new products out in the field and return anything you're not happy with to us within 30 days for a full refund. We pay the return shipping, too!
2 year warranty
For complete peace of mind, we offer 2 Years Warranty on all Joolca products. In the off chance you need to make a warranty claim you won't be out of pocket at all.
ENSUITE
Enjoy complete mobility with a freestanding
ENSUITE that you can pop up anywhere.
• Single, double and triple-room models
• Integrates with HOTTAP shower system
• Deploys and packs down in seconds
• Fully enclosed
• Compatible with open-plan awning kits

Choose your kit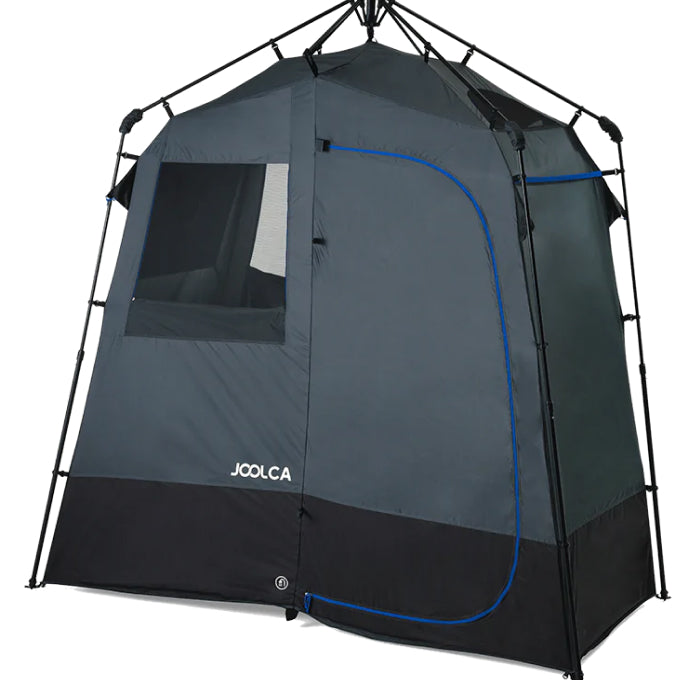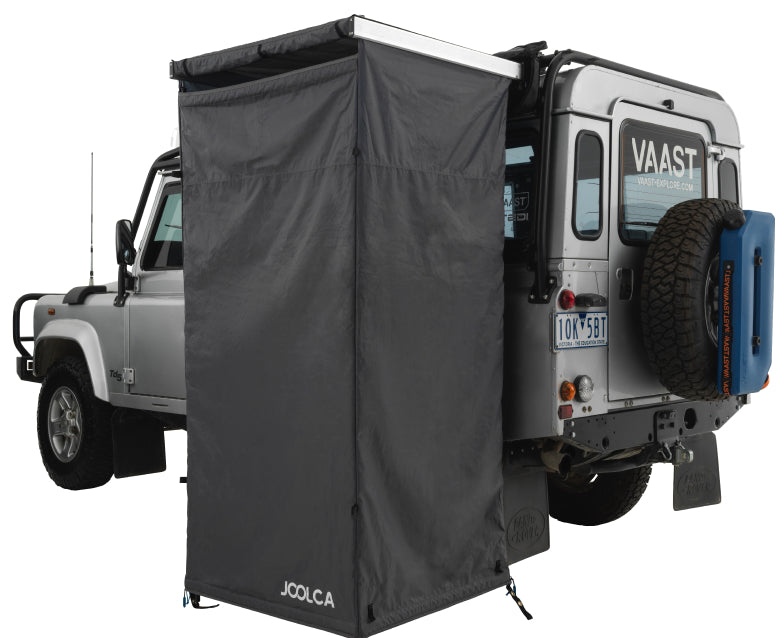 ENSUITE Mounted
Integrate the ENSUITE with your vehicle for
always-there convenience on and off the road.
• Single and double-room models
• Integrates with HOTTAP shower system
• Easy to customise for your vehicle
• Deploys and packs down in seconds
• Provides direct vehicle access
• Fully enclosed

Choose your kit
Ready to HOTTAP
Our ENSUITE Range is designed to perfectly integrate with your HOTTAP shower system. Shower views have never been better.
Compare ENSUITE models
Features
ENSUITE
ENSUITE Mounted
Type
Portable
Mounted
Optional Awning
Yes
No
HOTTAP Integration
Yes
Yes
Compatible with Shower Base
Yes
Yes
Ripstop fabric
No
Yes
Overhead Shower
Yes
Yes
Built-in Floor
Yes
No
Retractable roof
No
Yes
Create the perfect setup for your vehicle and camp
There's a complete range of modular products for you
to play with – everything from heaters, pumps and
recirculation shower bases to awning kits, kitchen
sinks and off-grid plumbing.